EVIDENCE TO EXIST RESEARCH GROUP INVITE YOU
James Baldwin: The Price of The Ticket – Dir Karen Thorsen, 90mins, 1990
In honour of James Baldwin's would be 97th Birthday, we are hosting a screening of the documentary film about his life and legacy James Baldwin: The Price of the Ticket.
This screening is a part of a larger project where every year we will celebrate the Black Queer activist, writer and preacher, culminating on his would be 100th Birthday. Starting in 2019, with Baldwin 95, our goal is to share his story in an effort to acknowledge Black Queer contributions throughout history, and use his example; words and works to introduce people to the wide range of Black Queer artist, activists and innovators who have gone unknown and under-appreciated.
---
PROGRAMME
Sunday 1 August 2021 at Stanley Arts, 12 South Norwood Hill, London, SE25 6AB
2:00pm – James Baldwin: The Price of The Ticket + Conversations with Jimmy: Long Table Discussion
7:30pm – James Baldwin: The Price of The Ticket + Q&A
BUY TICKETS
---
James Baldwin: The Price of The Ticket – Dir Karen Thorsen, 90mins, 1990
The feature-length 16mm documentary JAMES BALDWIN: THE PRICE OF THE TICKET has received stellar reviews and awards. Honored at festivals in over two-dozen countries – including Sundance, London, Berlin and Tokyo "A haunting, beautifully made biography" by the Los Angeles Times. "Stays with you after the program ends," said the New York Times.
JAMES BALDWIN: THE PRICE OF THE TICKET now considered a classic, is a social critique; an emotional portrait and a passionate plea for human equality. Without using narration and while exploring what it means to be born black, impoverished, gay and gifted – in a world that has yet to understand that "all men are brothers", the film allows Baldwin to tell his own story and, in many ways, our collective story.
Long Table Discussion: James Baldwin: The Price of The Ticket will be the catalyst for hopeful conversations about issues made more urgent in our collective consciousness in recent years including gender and racial equality. We cannot effectively envision a future without understanding the past and how we got to where we are.
The showing on Sunday 1 August at 2 pm will be followed by a post-screening long-table discussion. In conversation with Dirg Aaab-Richards, Savi Hensman & Ted Brown founders of "Black Gay & Lesbians Against Media Homophobia".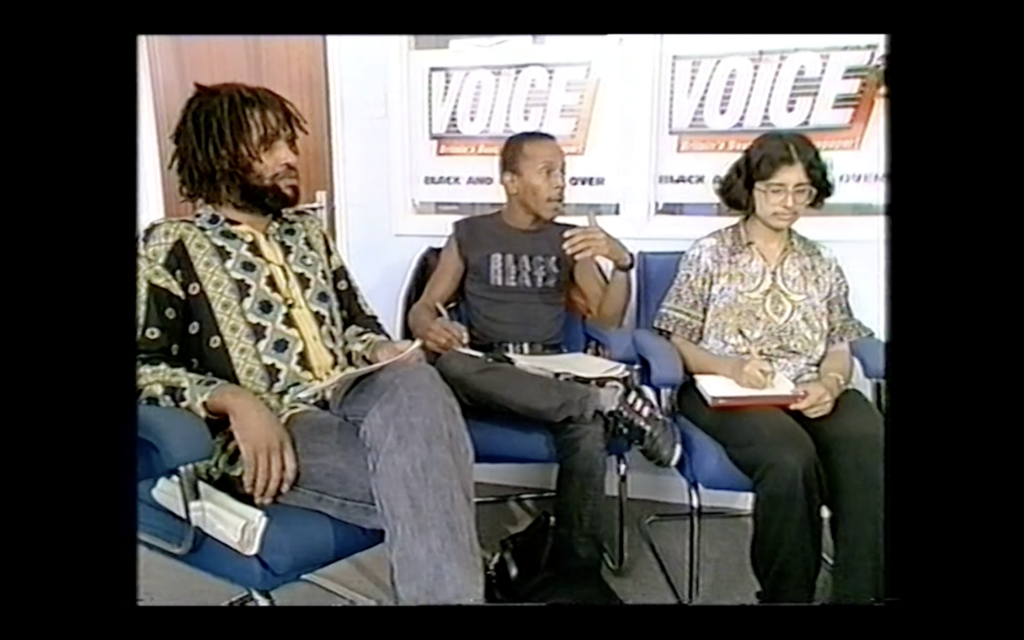 Showing never before seen archive footage of their campaigns, alongside documentary short "Beyond: There's Always A Black Issue Dear" [Dir Claire Lawrie] and performers including Lasana Shabazz & more.
This screening and event is part of Film Feels Hopeful, a UK-wide cinema season, supported by the National Lottery and BFI Film Audience Network. Explore all films and events at filmfeels.co.uk
#FilmFeels #FilmFeelsHopeful #BFIFAN #ThanksToYou #TNLUK