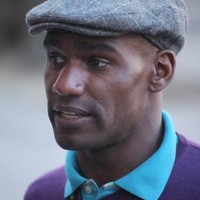 Why do you work for Evidence to Exist Research Group?
As an applied sociologist, a Higher Education Academy Senior Fellow, and a community activist living in London since 2004, I have always seen myself as a practitioner activist academic. Evidence to Exist is a space that make that self-perception a reality.
Which of your previous experiences help you most?
I grew up in Chicago and came into the care system age 2. For the next 15 years I lived in more than 30 foster homes and group homes before I graduated from high school in 1992: second in my class. My early years in care, my initial professional experiences as a social worker; and my subsequent work as a trade union activist all continue to inform who I am and how I see the world.
What do you do at Evidence to Exist Research Group?
My academic research includes identities, urban community development, the voluntary sector and research methods. Always informed by my professional experiences as a qualified social worker and as a political activist I've served as trustee on the board of cutting-edge community organizations. Within Evidence to Exist I use this knowledge to help create community and research initiatives; physical and research spaces constructed by and for the most marginalized groups in society in order for them to gain support, grow, and affect wider social and strategic change.