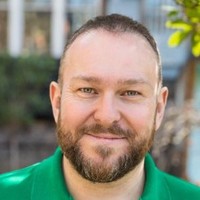 Why do you work for Evidence to Exist Research Group?
I come from a campaigning background and it is nourishing for the soul to be surrounded by activists who have all made the world a better place whilst still having work to do. Evidence to Exist Research Group is a space of clear purpose but open minded in its direction.
Which of your previous experiences help you most?
I've worked for transport and built environment organisations such as Campaign for Better Transport and Living Streets. When trying to improve our opportunities for mobility I always put social justice at the heart of that work. This meant ensuring that part time workers could get good value rail tickets, that the voices of those most affected by air pollution were heard and campaigning to ensure that transport does not disable anyone because of bad design. Now at Evidence to Exist Research Group I'm able to apply that to a wider range of projects.
What do you do at Evidence to Exist Research Group?
I'm a company directory at Evidence to Exist Research Group, so I get involved with everything to some extent. I take particular responsibility for ensuring the organisation has all the infrastructure it needs to operate and support projects.